originally posted August 23 2013
To get more life out of our dash cam, I will be ordering this product here: the Sima SL-100IR.  What this is (and does) is simple: it produces a larger IR beam, thus illuminating a larger area.  Think of it as a flashlight.  With more IR bouncing around, that means the camera will have more of a visible range.
As it is, I can get
maybe
three to four feet with the camera as is, which isn't a lot.  According to the SL-100 specs, you can expect an effective range of up to 70 feet!  On the downside, from the user reviews I've been reading, it has a low battery life...  an hour.  The battery life is even more troublesome with the knowledge that it is an internal non-replaceable battery.
There is one conversion which I am planning to do once this is acquired: removal of the internal battery and wire up an external battery pack.  No worries, I've already been reading online how to do this, as well as reading the reports of those who have done this conversion to the SL-100, so I know I won't have any issues.  There is another
possible
conversion I might do, and that is to build a simple defuser... but I'm currently watching videos on this device to see if one is even required.  I'll post a video of this shortly, probably as an edit.
Oh, along with this light, I've ordered a bracket to mount the camera and light together, but that's neither here nor there.
Now then, with this light I've greatly increased the use and potential of the IR dash cam!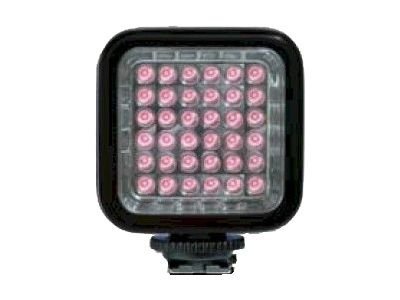 And here is the video with the illuminator in action.  Just go ahead and skip to the 3:20 time frame.