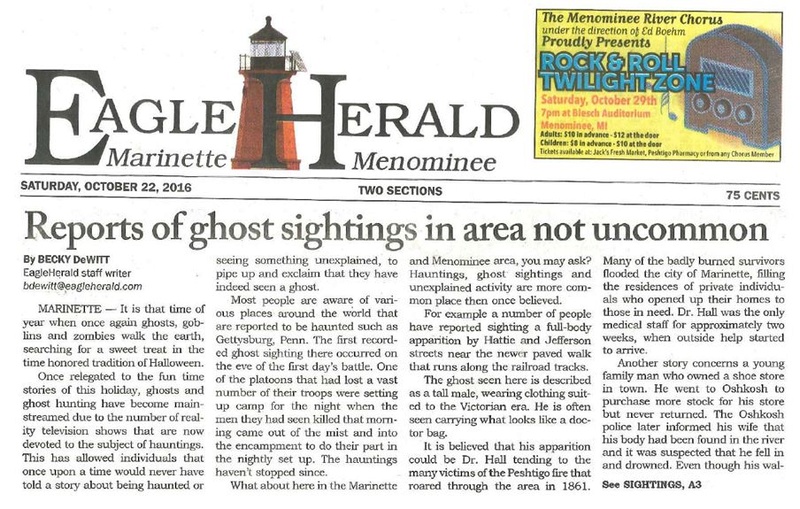 Without going into too much detail, I want readers to know that the interview itself lasted for about an hour, and that a lot of different things were discussed or covered. And that the quotes from the interview as essentially wrong.
I can easily see how a sound bite or audio clip can be taken out of context, changing the overall impression or tone of an interview. And especially in this case, where an hour's worth of information had to be condensed within an allotted amount of space, things can be construed. As such, I want to mention a couple things that had been taken out of context, or needed the extra bits of information.
1. The part where I say "have come a long way since the low tech days". Never said that. What I said was, we are constantly researching and upgrading our equipment.
2. "Asked if we do exorcisms". Again, didn't say that. Close, but not quite, and here's where the extra helps. We were talking about house cleansings, and that I like to start with the inhabitants simply talking or asking the entity to stop, as that will work 90 - 95% of the time. Fail that, we move up to a traditional smudging. If things still don't work, or the home owner isn't satisfied, I have contact information for a guy in Madison that specializes in home clearings.
3. In regards to McClintock Park, I made mention that if each piece was taken by itself, one could probably try an d explain it away, but when viewed as a whole, it leads me to believe that there is likely something else involved.
As you can see, the article caught what I said, but without the added context or detail, a lot is missing, information that could probably add to the overall feel of things. But I'm not really complaining, as this article did present itself a great opportunity which I would have been remiss if passed up.