I've purchased a new surveillance camera due to the fiasco caused by that other one.  I'll still keep it, try to figure something out, but it just wasn't working for me.
But this camera?  This new camera, my goodness I cannot endorse it enough!  
Coomatec C808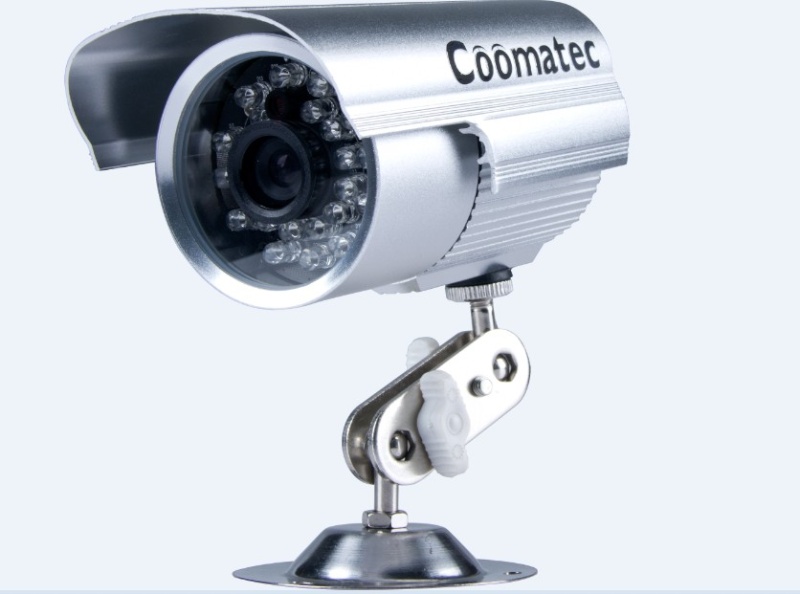 This is labeled as a plug and play device, but I do not know how accurate that is as I haven't tested it on a Windows platform yet.  But, there really is
no
need to operate it in conjecture with a computer due to the fact that the camera uses mini SD cards to store its information.  Unlike the previous camera, this one saves files in a recognizable format (saves as 3gp or avi), playable on any system without the need to download or install additional programs.  I ran the camera last night using a 16GB card to see how much free space it uses, and even with that I'm impressed: roughly eight hours of video is stored on about two, maybe three, gigs.  Quick, how many hours is that?  A LOT.
The camera is simple to use.  Insert mini SD card (label towards the top, facing the direction of the cord).  Connect the USB cord to a power supply (either computer or the USB outlet plug), and plug in.  First you'll see a red light along the lens facing, but then a blue light will appear: the camera is now recording.  If you want to do a timed event, you'll need to plug the device into your computer and download the time event program from their website.  But with the high video capacity, why would you?
The videos are saved on the SD card in 30 minute increments, making searches and reviews easier.
This particular model has 24 IR LEDs, granting it an effective night time range of 15m (just over 49 feet), and a visibility field of 90 degrees (diagonal from lens).  Unlike other IR cameras that reflect and record in the violet range, this one records in the accustomed night vision lighting.
This camera comes with everything seen in the picture, in addition to some drywall mounting plugs (whatever they're called), screws, a mini SD card adapter, and a two year warranty.
The website states that you can have a live feed while recording, which leads me to believe that the right video capture program could allow you to record directly onto the computer
With the cost per camera, along with its capabilities, I believe that this camera makes a worthwhile addition.  It is easy to set-up, no DVR system required, high capacity formatting, it's indoor / outdoor.  This is a great security camera!